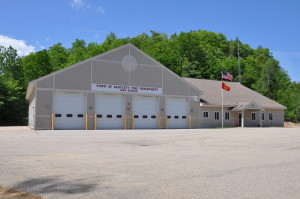 NOTE: This office does not dispatch firefighters. Emergency calls should be made by calling 911. This office is not manned any specific hours but the best time to call is between 9AM-10AM Monday thru Friday or leave a message on the answering machine.
Services: General firefighting, residential oil burner inspections, burn permits, permits of assembly.
Interested in joining the Bartlett Fire Department?  Complete this application and submit to the Fire Chief.
Downloads
Last updated: June 29, 2021